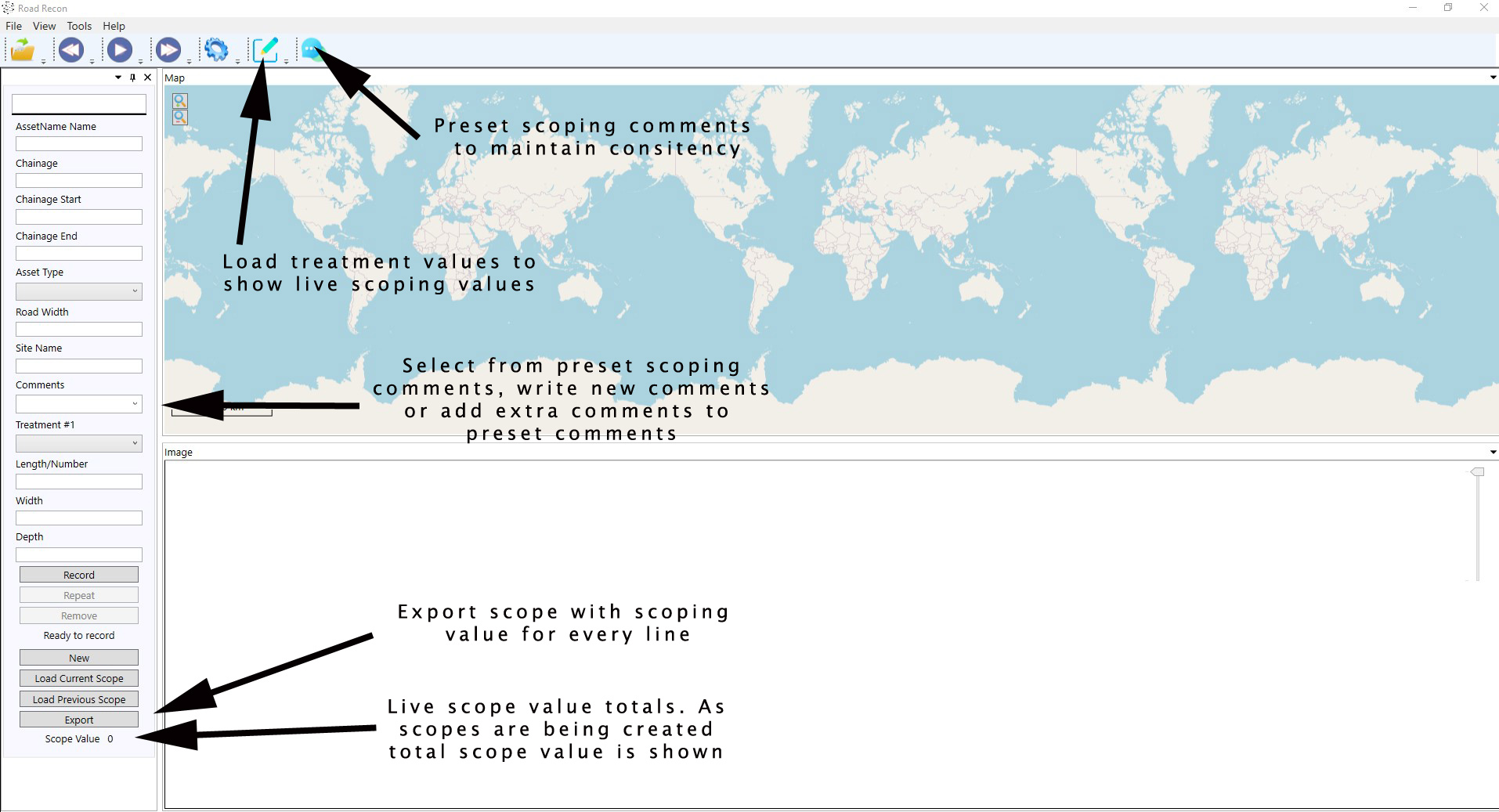 Spatial Collect has undertaken updates to Road Recon that further improve the usability and information feedback during road condition scoping.
Improvements include:
Pre load all your standard scoping comments and when scoping save time by selecting which comment is applicable. Users can add to the comment selected, write new comments or and easily add comments to those pre loaded. This process also promotes consistency when multiple people are scoping.
Pre load all treatments unit rates and view live scope values as users are undertaking road condition assessments. Exporting of final scope includes scope line values.
Reorganise your scopes easily and very quickly with the scoping tools. When  scoping is completed and additional imagery is found, users reload all imagery into Road Recon and select reorganise scope from the tools menu. Road Recon will check all line items and adjust imagery naming within the scope to align images to the scope chainages.
Road Recon has been  designed by Spatial Collect for Reconstruction of Essential Public Assets (REPA) submissions following 8 years undertaking natural disaster  recovery works scoping. Road Recon isn't limited to just natural disaster works and can easily be used for undertaking maintenance works scoping.  For more information please follow the link to: https://www.spatialcollect.com.au/roadrecon/